Education - it's a wonderful career opportunity working with young people whether it be in primary or secondary setting, it is an absolutely rewarding career and just seeing their faces light up and knowing that we are actually changing lives.
Hi I'm Tahlia and I'm the principal of Arcadia College and I studied education at Southern Cross University.
So Arcadia College is for disengaged youth or youth at risk of disengaging from other formal educational settings the young people are obviously the heart and soul of this organisation and to ensure that they are being given the opportunity to access education and have a second chance and in some cases a final chance at education.
It's an absolute privilege to watch them go through and graduate. We offer our diverse range of programs the arts adventure-based learning and experiential learning there's not many schools that have their own rock climbing wall - it's a pretty cool thing. We have a recording studio and a half basketball court and then we've got a very extensive social emotional learning program as well on top of the already targeted Australian curriculum.
So I guess for me being a role model for these young people and for the staff here is I believe that we're always learning and we always should be learning. Part of what I love doing most I love being in and amongst the students I love being visible I love them knowing that I'm always around to support them and I love being in all the art classes it's amazing.
Southern Cross University Gold Coast campus is in a brilliant location right next to the airport. It's a nice buzzing little campus that has all of the resources that you need. The education degree itself I found excellent, the staff were really top-notch and very high quality.
They had been in schools and had worked in schools for some 20-plus years so there was that authentic approach that they had. I also found the professional experience side of it was probably one of the most beneficial parts of the education degree that for me solidified that I was in the right place and wanted to do education and I made the right choice.
The first few weeks of teaching was just life changing for me so excellent.
Education and Teaching
Teachers can have a lasting and profound impact on the lives of their students, from the early childhood years right through to secondary school.
Our education and teaching courses are designed to amplify the scope of your teaching practice and all degrees include extensive and meaningful work placements.
Equipped with experience from substantial and meaningful work placements, education graduates will be thoroughly prepared and qualified to work as a teacher in either:
Early Childhood settings
Primary schools
Secondary schools
Technology and Applied Studies (TAS) in secondary schools.
In the words of Professor Amy Cutter-Mackenzie-Knowles, Executive Dean of the Faculty of Education, what we do matters. We make a difference by preparing outstanding educators and educational researchers for a highly complex and changing world. We make children and young people's lives better. We lead and contribute to Australian and international curriculum and policy.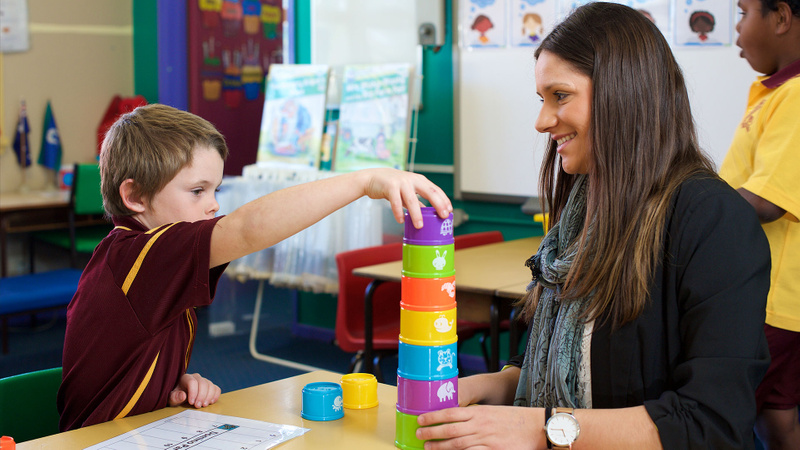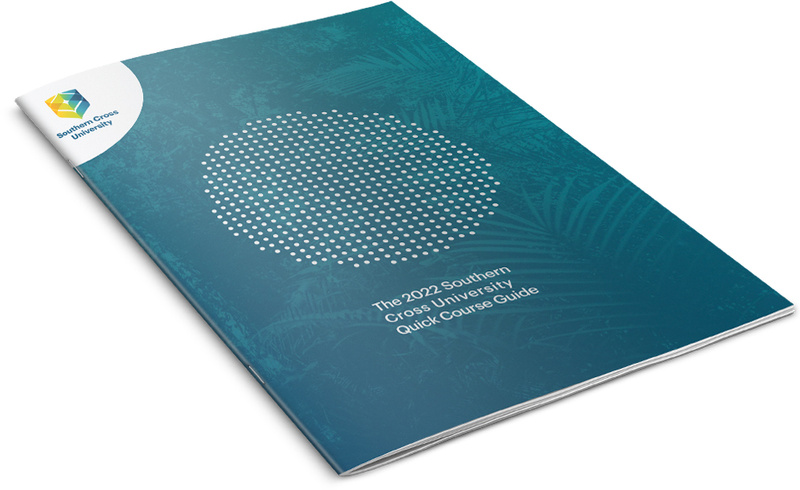 Why choose Education and Teaching with Southern Cross?
5-star rating
5-star rating for overall experience and student support in education and training (GUG 2022)
Higher starting salary
Graduates have a higher starting salary than national average in Teacher Education (Graduate Outcomes Survey 2017-2019)
Graduate employment
90% of graduates employed within four months of completing their course (Graduate Outcomes Survey 2017-2019)
Browse by interest area
Our education and teaching courses are delivered on our campuses in Lismore, Coffs Harbour and the Gold Coast, with many courses also offering online and flexible study options.
spacer
The Faculty of Education is developing outstanding teachers for the future, offering a range of undergraduate and postgraduate course options in childhood, primary, secondary, vocational education and training and higher education.
Whether you join us for a teaching qualification, to build upon your existing professional experience, or to contribute to educational research, being a student at Southern Cross University's Faculty of Education makes you not only part of our professional network but also part of an education experience that matters.
Other faculties with education courses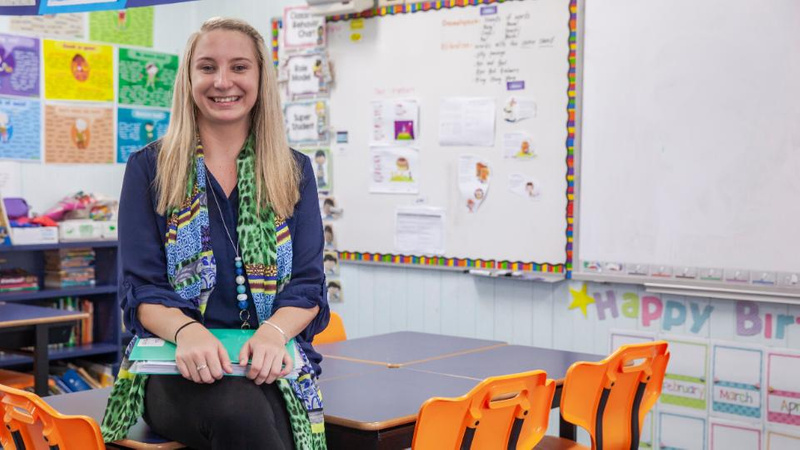 More information for:
Search all courses
Further information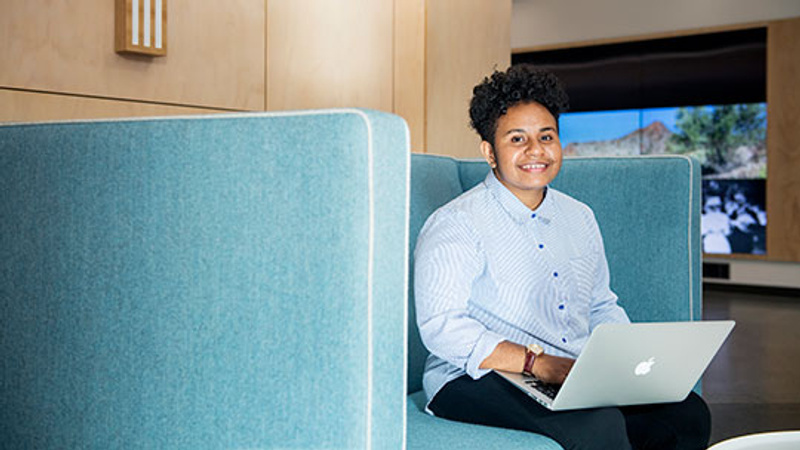 How to apply
Ready to take the next step in your higher education journey? Find out how you can apply.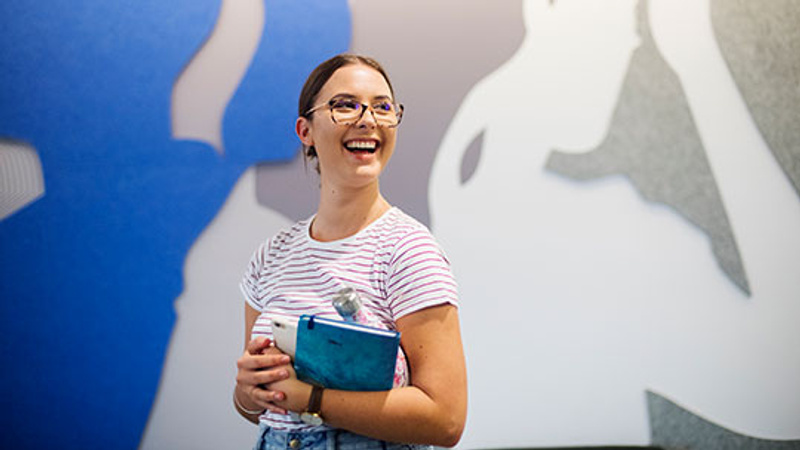 Entry pathways
There are many ways to get into Southern Cross University. Discover your options with an entry pathway.
Scholarships
The University offers a wide range of scholarships for undergraduate and postgraduate students.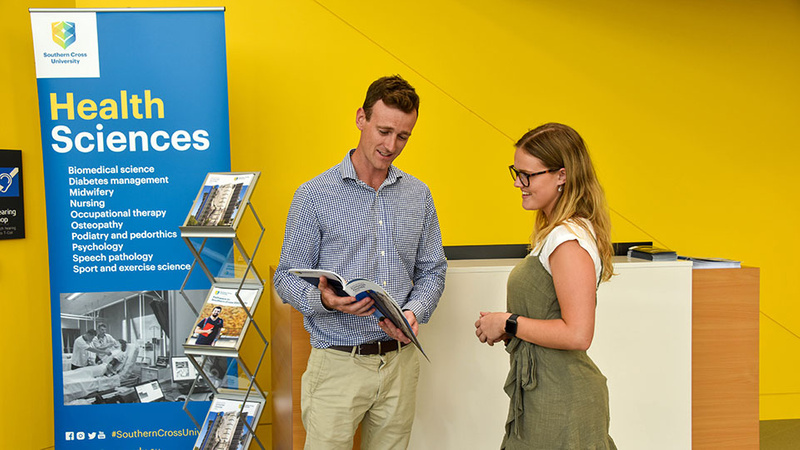 Upcoming info sessions
Southern Cross University regularly holds on-campus and online information sessions.
---
Get in touch
Future students (domestic)
T: 1800 626 481
Current Students
T: 1800 005 687
T: +61 2 6620 3666
Future students (international)
T: +61 2 6620 3876
For more details
+